Just behind home furniture and appliances, consumer electronics is the third most commonly financed purchase in the UK. Finance on mobile phones is available from all leading manufacturers such as Samsung, Apple, HTC, Nokia, Sony, LG, etc. Most companies will require credit checks and score analysis before giving out credit. These companies offer a wide range of the very newest phones for you to chose from. Mobile phones are vital for personal and professional survival these days, with talking, texting, emails, social media, etc., all incorporated in one device. Buying phones on finance is ideal for those consumers that are stretched budget-wise.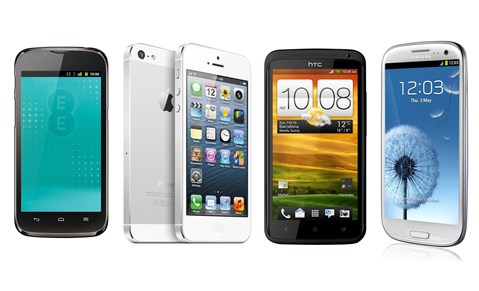 Stores that Offer Mobile Phones on Finance
Brighthouse is a online store that houses mobile phones from Apple, Samsung, HTC, Blackberry, etc. on finance. You can buy SIM free phones from this store at a low pay monthly cost. For a variable annual interest you can even extend the finance for your phone over 2 or 3 years, if it costs at least £60 or £199 respectively. Considering the average market price of latest phones (£100-£500), particularly Smartphones, these minimum prices should be easy to meet. Also, for purchased over £50, you can enjoy Gimitechsí buy now, pay later finance scheme, wherein you pay monthly for your chosen phone to make it more affordable. There are minimum payments during this period and interest is charged for the full period.
The JD Williams group of department stores and catalogues also extend mobile phones on finance. Jacamo, Simply Be, The Brilliant Gift Shop, Premiere Man, etc. host an impressive collection of phones. Under their credit scheme, a new user is typically proffered a credit limit of £400, which should afford you most of the latest phones from Vodafone, T-Mobile, Orange and other leading networks. You are required to make a minimum monthly payment of 1/12th of your purchase, or £5, whichever is greater. You are charged annual variable interest of 34.1% and representative APR is 39.9%.
Important Things To Remember While Purchasing Phones on Finance
While a credit option on mobile phones is an excellent way to spread your costs and pocket the most desired phone, there are certain elements that you should be weary of before signing a credit agreement. As per most finance schemes, your phone will cost more than its price value when you purchase on credit. The longer you spread your costs, the greater your total payment. This finance arrangement is not sustainable if you think you can only pay the minimum due every month. In the long run, it threatens to tie you down in a debt spiral. Further, most stores fine you severely for reminders and retrieval costs on any missed payments. This penalty can be anything to the tune of £10-£15 per reminder. Most companies give you the ability to check your credit account status online and to sign up for direct deposits. It is advisable to avail of these services to ensure that you donít miss payments on your financed phones.